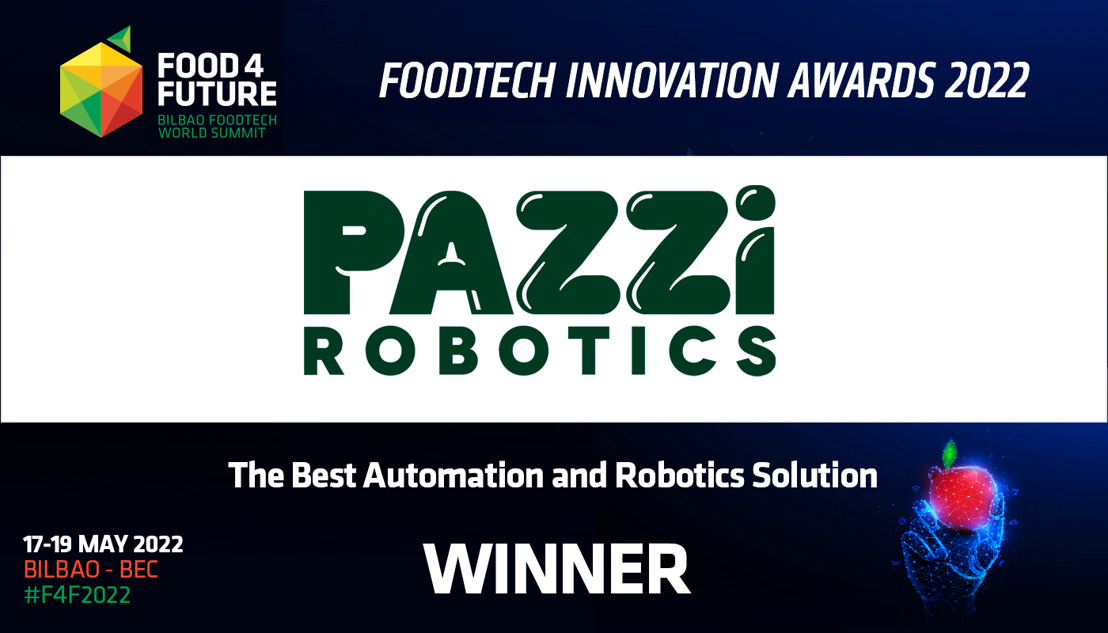 Pazzi Robotics, wins the award 🏆 for the best Automation and Robotics solution 🦾 at the World Foodtech Summit in Bilbao.
Press communiqué - May 27, 2022
Last week, Pazzi Robotics was awarded the prize for the best automatic and robotic solution at the FoodTech Innovation Awards 2022 in Bilbao.
It is a great honor and pride for the entire Pazzi team to receive this award, which is significant for all the work done so far. This project represents years of research and development that have resulted in the technological know-how to create the world's first autonomous kitchens.
Pazzi thanks all of its teams, partners and investors who have helped them meet this innovative challenge. However, the brand does not stop there, the attraction for innovation pushes them to aim always further and this award is the motivation.
Next steps: the launch of our robotic pizzeria standalone solution and the future collaborations with major operators in the fast food industry to support them in their automation.
We are the Future of Food Automation :)