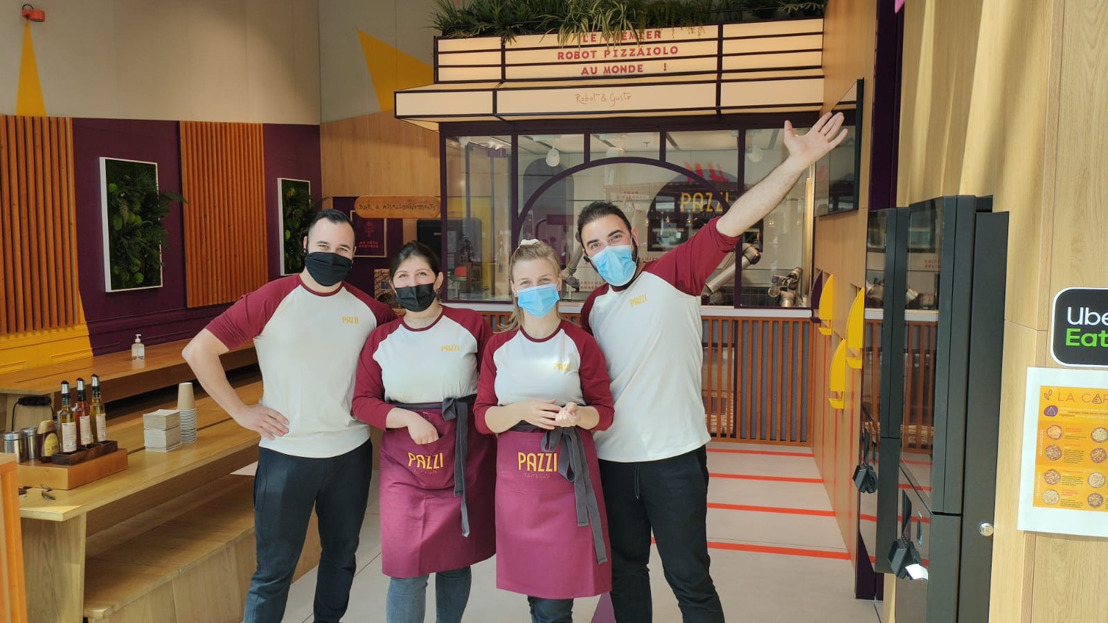 Reopening of PAZZI Val d'Europe on 05/26/2021
News posted on 05/26/2021
We have missed our customers and we are happy to be able to welcome them again (finally).
The whole PAZZI team is waiting for you at the Val d'Europe restaurant from May 26th, 2021.
Discover our pizza recipes, always as tasty, with quality ingredients and served with love by our pazzos!
At Pazzi, we like to please our customers but also the environment, that is why we select our products with great care.
You will find organic vegetables from Italy, grown in accordance with the seasons. Or fish from sustainable fishing, and meats coming exclusively from France.
It is possible to enjoy yourself while respecting the barriers! So, we will not welcome you with open arms in the literal sense of the word, but our hearts are in it!
Address:
​Val d'Europe Shopping Center - In front of H&M
​14th Danube St
​77000, Serris,
​France
Opening Hours:
​Monday and Tuesday: 11:30 am - 8 pm
​From Wednasday to Sunday: 11:30 am - 9 pm